I'm Dan, I'm from Carmarthen (Brechfa specifically) and now live in Cardiff. Wikipedia says I'm the most famous person from Brechfa with epilepsy. For a long time I was a full time comedian, but in recent years I found a love of storytelling and have incorporated this into my career too.
I'm told I'm a super friendly chap and known for my creative imagination, love of animals and love of food (my best Edinburgh Festival show was all about the food I love).
I speak Welsh too and can do any of the work I do in both Welsh or English.
My breakthrough on TV was an ITV series called "Show Me the Funny" in 2011. Not only was I out there in front of the nation, I was being judged by a panel of comedic legends. It was an experience I'll never forget (certainly), the judges will never forget (probably) and large swathes of the nation will never forget (possibly). If you missed it then you can catch some of the best bits (i.e. my performances) on youtube.
Following "Show Me the Funny" (I came second) I've appeared on various TV and radio shows, adverts and short films. This includes running partially naked through a small Welsh village on one of Rhod Gilbert's DVDs, playing a pigeon for an animated Six Nations Rugby advert, and being a regular guest on various radio talk shows.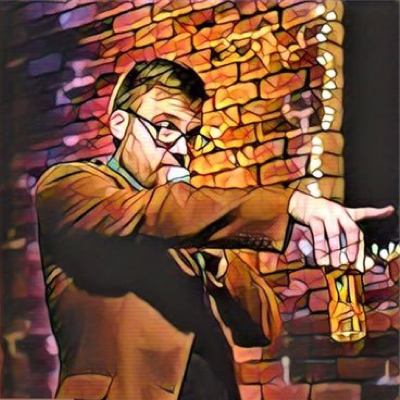 This work led me to be invited to host big events and I've done dozens from black tie formal affairs, to fun boozy Christmas parties, to charity actions to university student union nights. I'm now a rather experienced event host and after dinner entertainer, and I thoroughly enjoy it.
In 2016 two key things happened, I took the plunge and went back to university to study creative writing (I graduated in spring 2019 with a first class honours degree), and got a role taking groups around the Roald Dahl exhibition in the Wales Millennium Centre (I had to get in character and take children deep into the world of Roald Dahl - it was fabulous). These two development reignited my love of creating stories and telling stories, and it is this area I have really focused on ever since.
I now get hired on a freelance basis to tell stories. I do this for children, and also for adults (this really works well for corporate away days and for staff development training).
If you think we could work together don't hesitate to get in touch, very happy to chat ideas through.